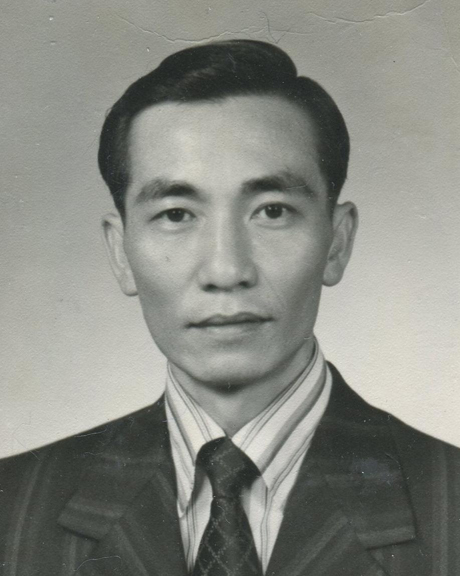 Dr. Wai Tak Cheung was revered by his patients and colleagues as a pioneer in the field of acupuncture and Oriental medicine. Many referred to him as Oregon's "Father of Acupuncture." Through his tireless efforts and personal contributions, he paved the way for the young generations of acupuncturists today.
Aside from healing and curing his many patients' ailments, Dr. Cheung's major career accomplishment was his work in changing laws and legislation for the fair and equal treatment of acupuncturists and the reimbursement by insurance companies for acupuncture treatments.
In the early years, licensed acupuncturists had to work under the supervision of medical doctors. With Dr. Cheung's involvement on the Oregon and Washington Board of Medical Examiners, as well as serving as president of the Oregon Acupuncture Association, he helped establish certification standards so that acupuncturists could work independently and, in addition, medical doctors would be subject to the same guidelines as new licensees, rather than being grandfathered in. In the mid-80's, Dr. Cheung was instrumental in the passage of a senate bill that required insurance companies to reimburse acupuncturists, not just medical doctors, for acupuncture treatments.
Dr. Cheung's contributions were recognized by many organizations. In 2010, he received the Lifetime Achievement Award from the Oregon Association of Acupuncture and Oriental Medicine (OAAOM). Oregon College of Oriental Medicine (OCOM) bestowed a Decades of Contribution award to him, as well.
He opened his first practice in Lincoln City in 1974, relocating from Vancouver, British Columbia (where acupuncture had not been officially recognized). For more than 36 years, he helped patients with chronic conditions such as multiple sclerosis, cancer, diabetes and pain; in the mid-90's, Dr. Cheung focused on fertility issues. He would travel between his four Oregon office locations (Pendleton, Lincoln City, two in Portland) to care for his many patients.
Dr. Cheung's son, David Cheung, LAc, continues on with his father's legacy and practice, with offices in Portland, Pendleton, Lincoln City and Hermiston.
About the Collection
Dr. Cheung amassed an impressive personal library, which he donated to the OCOM Library upon his passing. The Wai Tak Cheung Collection includes Chinese-language books on acupuncture, herbal medicine, Chinese biomedical texts, health and nutrition, philosophy, and a range of other subjects. This collection is open to the public, though only OCOM Library members and affiliated users have checkout privileges. Students and researchers outside of the Portland Area Health Consortium may request items from the Wai Tak Cheung Collection via their home institution's interlibrary loan service.
Special thanks to the Chinese community members and friends of OCOM who helped organize and catalog this impressive collection.