Hello, soon-to-be graduates! This message is especially for you.
You are graduating. Congratulations!! On to a new journey in your life. But that doesn't mean the learning stops -- oh, no! You are a lifelong learner. You want to learn more about how others are treating specific conditions in the clinic, learn about latest trends in the medical field, and need resources on how to create your own practice. You know what that means? YOU STILL NEED ME.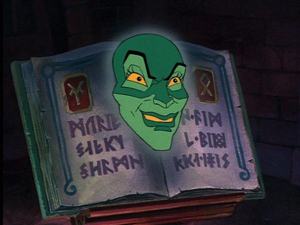 *This picture is from Care Bears: The Movie. Classic.
As an alumni, you can continue to check out materials from the OCOM Library. If you are moving away from the Portland-metro area, we won't mail books to you, but you can use your local library's Interlibrary Loan service to request materials from OCOM's collection.
As for journal articles, you are welcome to come in and use the library computers to access the library databases. But unfortunately, you'll lose your off-campus access to these resources. There is one saving grace, though: All OCOM Alumni Association Members have access to our Loansome Doc service, which is basically Interlibrary Loan for alumni. With this service, you can search Pubmed and click just a few buttons to request that an article be sent to you. All new graduates receive one free year of complimentary Alumni Association membership, so sign up! OCOM's Alumni Association membership fees are very low ($25/year, or $150 for a lifetime membership). If you plan on accessing academic research at all, this is a really excellent deal, as most journal publishers charge between $25-$35 PER ARTICLE. Very nice, indeed.
To learn more about Alumni Services, visit our Alumni Services FAQ, or contact library staff for more info.